As property managers, we are a third-party hired to handle the daily operations of your real estate investment.We partner with you to maximize the return on investment (R.O.I.) of your property. Acting on your behalf, we handle all of the major areas of responsibility for maintaining your property, keeping it rented or leased, and keeping records. We represent you while preserving your anonymity. Here at RK Real Estate Services,we manage all types of investment properties, from single-family homes to, duplexes and multi-tenant apartment complexes to commercial and retail spaces. Clients even hire us to maintain and protect vacant properties such as vacation homes and work apartments.
Marketing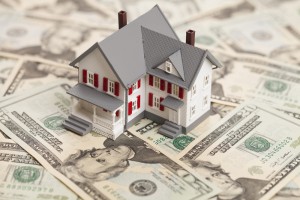 We market your property through a variety of outlets, including Craigslist, Newspaper, For Rent, Apartments.com, ApartmentFinder, Apartment Guide, Rent.com, and other resources. We offer special promotions to ensure that your property rents as quickly as possible. We develop strategies to maximize occupancy and rental rates, and to incentivize lease renewals.
Financials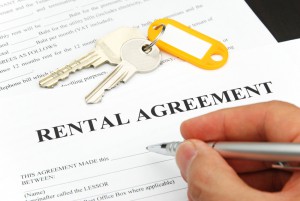 Real estate property management involves understanding operating expenses and budgeting, and setting appropriate rental rates and lease terms within the current market. We stay up-to-date on what the market will support for rent prices, and when to adjust your rents. We know who your competitors are and how to compete with what they offer. Our responsibilities include:
Rent: We are responsible for setting the initial rent level, collecting rent from tenants and adjusting the rent.
Setting Rent: We know how to set the right rent level to attract tenants to your property. We understand the market for your property's location and know about comparable properties in the area.
Collecting Rent: We play the role of the enforcer. We ensure optimal cash flow by collecting rents each month and enforcing late fees.
Adjusting Rent: We can adjust the rent by a fixed percentage each year, according to individual state and/or municipal law.
Regular financial reporting: We send regular financial reports to our owners that include income and expenses for your property.
Tenants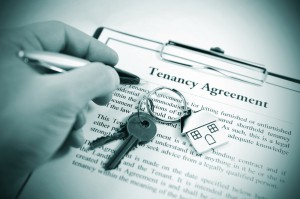 One of the main responsibilities of the property manager is to manage tenants. We are involved in finding tenants, dealing with complaints and initiating evictions. Understanding tenants' needs is important for this position. Getting renters to sign a lease and move in is just the first step. We also respond to their requests, monitor their activities regarding lease requirements, collect rents, assess tenant satisfaction and monitor disputes among neighboring renters. Handling eviction for violations or non-payment is part of our job.
Finding Tenants: We are responsible for marketing the property to fill vacancies. We know when and where to advertise and what to include in the ads. We understand what attracts tenants.
Screening Tenants: We sort through prospective tenant applications to select the tenant best suited for your property. We use a consistent screening process that includes running credit checks and criminal background checks. Our experience gives us a better idea of how to select the right tenants; those who pay rent regularly, tend to renew their lease and are good neighbors.
Handling Leases: We are responsible for setting the length of the lease and making sure it has all the necessary provisions to protect you, the owner. This includes determining security deposit requirements based on credit and background checks and pets.
Handling Complaints/Emergencies: You pay us to deal with maintenance requests and tenant complaints so that you do not have to worry about your property. We maintain contacts necessary to handle repairs and to respond to emergency situations.
Handling Move Outs: When a tenant leaves, we are responsible for inspections, checking for damages and determining what portion of the security deposit to return to the tenant. After move out, we clean the unit, repair any damages and find a new tenant.
Evictions: When a tenant does not pay rent or otherwise breaches the terms of a lease, we understand the legal and proper way to file for eviction. We follow the correct procedures and work to mitigate damage to your property and lost rents.
Maintenance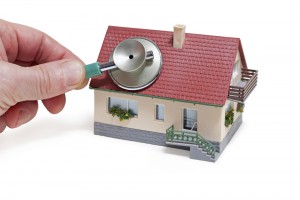 Property management also means physical management of structures and outdoor areas including landscaping, exteriors, roofs, plumbing, electrical, walls, appliances, fixtures and much more. We maintain relationships with contractors for repairs, we budget for capital expenditures, and monitor the quality of all repairs and maintenance. We have developed a network of reliable, efficient repair personnel to handle emergencies.
Administration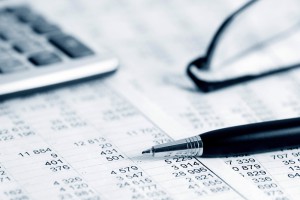 We are responsible for managing the budget for your property's buildings and maintaining all pertinent records.
Managing Budget: We set a budget with you including emergency and contingency funds so that there are no surprises, and we operate your property within the set budget.
Maintaining Records: We keep thorough records regarding your property, including all income and expenses; list of inspections, signed contracts and leases, requests for maintenance, complaints, repair records and costs, maintenance costs, rent collection records and the cost of insurance.
Maintain a Safe Environment: We maintain a safe environment for your tenants, giving them a secure residence.
Risk Management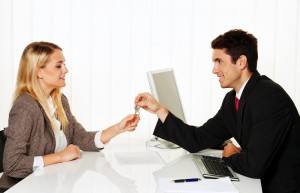 It is our job to understand landlord-tenant law, to reduce your risk of a lawsuit. We have a thorough knowledge of local, state and national laws regarding the proper ways to:
Screen tenants
Maintain security deposits
Terminate leases
Evict tenants
Comply with appropriate safety standards
We advise you on which insurances you need to carry and what your responsibilities and liabilities will be. We are responsible for supervising employees and subcontractors anytime they are on your property, including maintenance, landscaping or security personnel. We oversee hiring, work assignments and even firing, if necessary. Contact us to set up an appointment to discuss your property today or complete the following form to request more information: